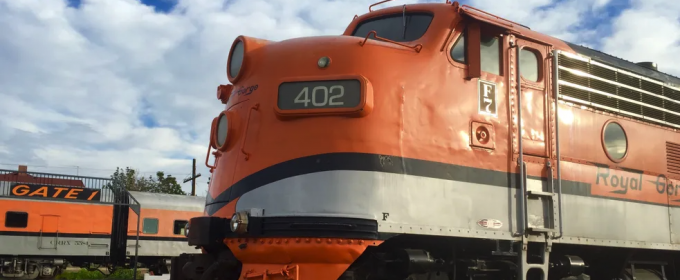 About the Train
---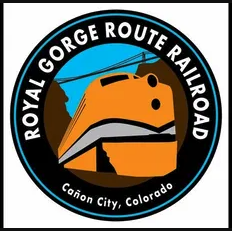 Experience America's most spectacular rail journey aboard the Royal Gorge Route Railroad. In 1905, President Teddy Roosevelt described it best as "the trip that bankrupts the English language!" Experience not only a memorable train ride through the Colorado Rockies, but also a class of service that combines gorgeous scenery, great service, and delicious food, sourced locally and prepared fresh on board. The train runs DAILY in Coach and Vista Dome. Welcome Aboard!
Classes of Service
---
Coach (No Tables)
Relax in comfortable high-back seats with expansive, large rectangular windows that showcase the pristine views through one of Colorado's grandest canyons. 
Club Car (Table Seating)
Enjoy comfortable table seating in a historic Club car, featuring a full-service bar, great service, outstanding views, and delicious food. It's a fun place to hang-out with your friends and family, in a meticulously restored train car.
Vista Dome (1st Class – Expansive Windows)
The VIP Dome cars provide the best and most spectacular views of the Royal Gorge and the mighty Arkansas River. The Dome offers comfortable booth-styled seats (two sets of two, facing one another) for a relaxing trip through the canyon.
Dining Options
The train's chef offers a bistro-style menu featuring popular appetizers and other favorites like breakfast burritos, pancakes, & omelets on the 9:15 AM departure, and Basil Chicken Panini, grass-fed angus & buffalo burgers served on the afternoon departures. All entrees are prepared on board and many are made with fresh ingredients grown or raised in Colorado. A full bar is also available to all classes of seating. Meals are ordered onboard.
Ride with the Engineer – Only 2 Seats Available!
Experience riding in the cab of the locomotive while enjoying a unique view of the Royal Gorge, in the "front office" of the train. The Royal Gorge Railroad engineer will share fascinating facts and history about the Royal Gorge route and the region. You'll enjoy the trip, all the way to Parkdale. On the return leg to Cañon City, guests move to reserved seating in the Dome car, or may join the rest of their party aboard the train for the return trip to the Depot. 
NOTE: Due to the seating limitations (only 2 seats available in the cab!) reservations are ONLY taken by phone. Call 719-275-6339 for more information and to reserve.